We recently asked the twitter-verse to show us where they are #MakingChange, and the breadth of results were fantastic! From fashion, to music, to non-profits changing the world, here's a glimpse at some of our favorite spaces shared.
---
1) Designer Chelsea Sheridan in the lobby of Seattle's W Hotel. #MakingChange knows no (travel) bounds.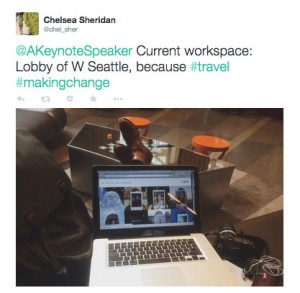 Twitter: @chel_sher
2) Art History PhD student at Brynn Mawr, Lola Arellano-Fryer shows us her desk-side charm cheerleader & #MakingChange motivator.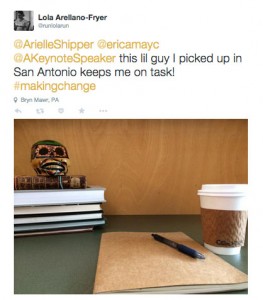 Twitter: @runlolarun
3) There's no place like #MakingChange at home for pop-culture writer Regina Lizik (and what a beautiful home it is!).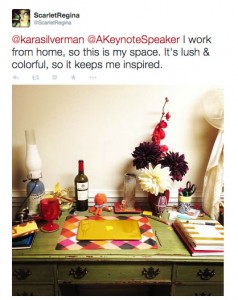 Twitter: @ScarletRegina
4) Orange is the new #MakingChange at Percolate – as seen on Taisa Veras's desk.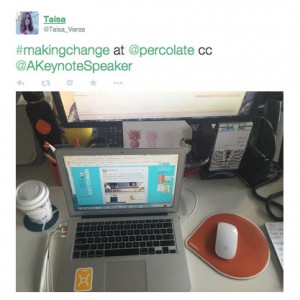 Twitter: @Taisa_Veras
5) Tammy Tibbetts is #MakingChange for herself and others at She's the First HQ – as a non-profit adopted by NextJump. Double the change!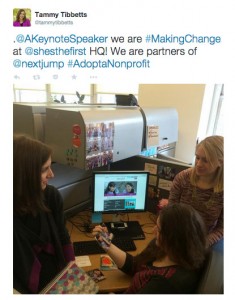 Twitter: @TammyTibbetts
6) Music to our ears – Theo Aronson of La Ooh La La Records is literally #MakingChange to songs, remixing at his favorite studio.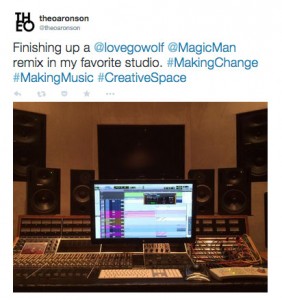 Twitter: @TheoAronson
7) Moda Box is #MakingChange in the way people find and try fashion – from their offices to your home.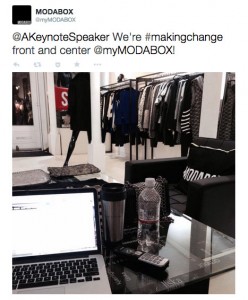 Twitter: @myModaBox
8) Arielle Shipper, Content Strategist at dining payment app Cover, reminds us that the key to #MakingChange is fueling our bodies.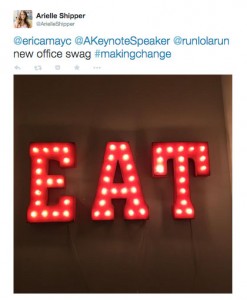 Twitter: @ArielleShipper
Use the hashtag #MakingChange to share your stories or photos with us and find them on makechangeworkforyou.com/blog, along with inspiring interviews from industry innovators.